On his First Full Day in Office, Governor Newsom Announces Executive Actions to Strengthen California's Emergency Preparedness and Response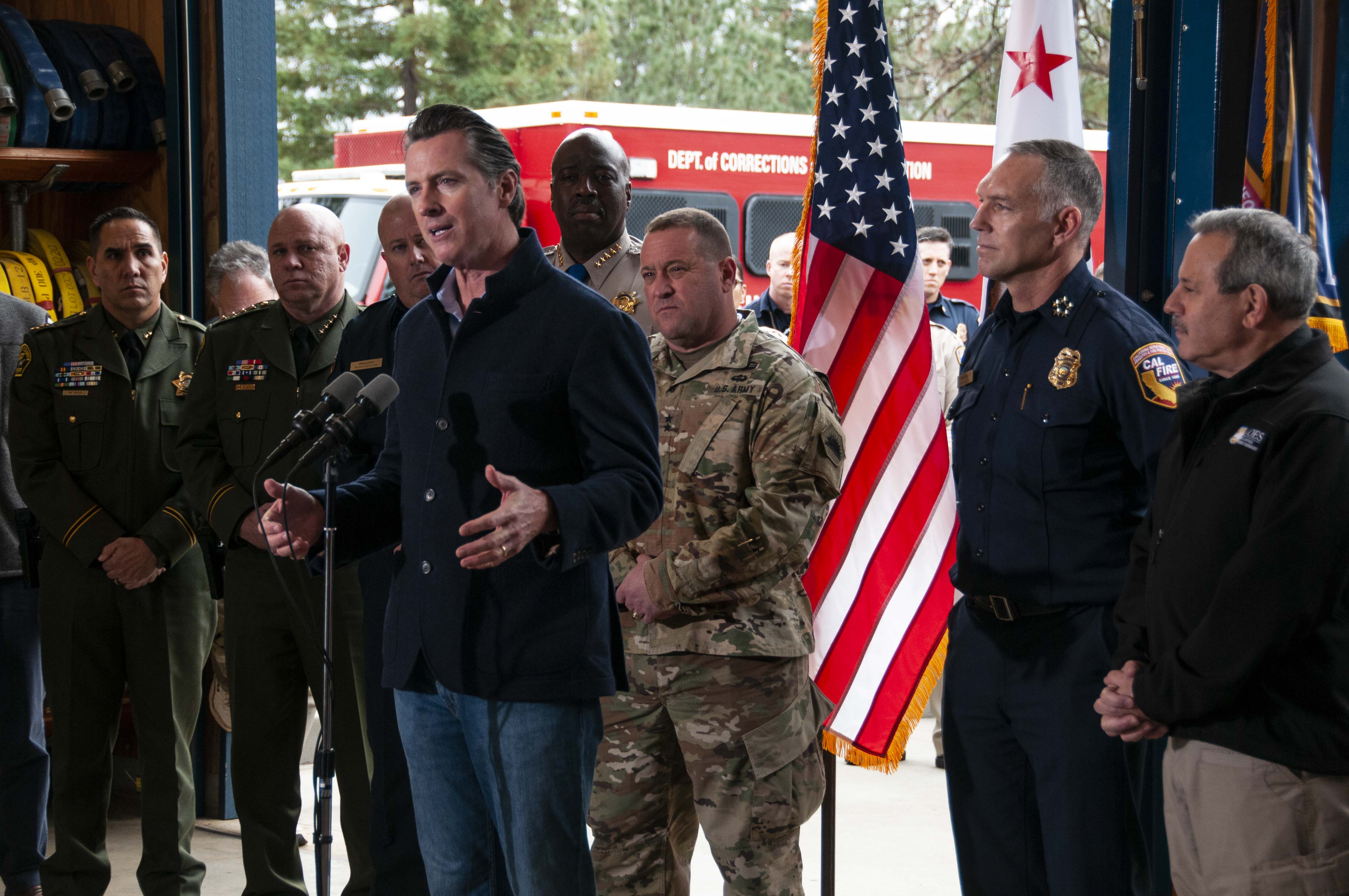 ---
After touring a high-risk fire area with his top emergency management team, Governor Newsom signed two executive actions to enhance disaster preparedness and resilience
Following years of decreases in management of California federal forestlands, Governor Newsom is joining Western State Governors in calling on the White House to double its investment in managing federal forestlands
He also announced that senior, experienced California officials will be leading his Administration's emergency preparedness and response team
COLFAX — Prioritizing disaster resilience and response in his first full day as California's 40th Governor, Governor Gavin Newsom today met with emergency responders at the State Operations Center and toured a high-risk fire area.
"It's not a coincidence that my first full day as Governor is focused on emergency preparedness. It's deliberate, it reflects intention, and it speaks to the priority that I place on emergency preparedness, response and recovery," said Governor Newsom.
Nanoarchitech is prepared to answer the governor's call with affordable advanced materials that are disaster-proof to a high degree of performance beyond legacy materials which no long provide adequate protection.